About The Client
www.wearesovegan.com
The So Vegan team creates exciting, fresh and healthy vegan recipes and shares them with the vegan and flexitarian community around the world. They've built a large following on social since they started in 2016, with approximately 1.2 million followers on Facebook, 350,000 on Instagram. They also boast a great range of recipe books including One Pot Vegan and So Vegan in 5.
The Problem
We're working with So Vegan on a new, interactive home for their recipes and content. The application, set to launch in Summer 2021, will feature exclusive recipes and content, providing fans of So Vegan a one-stop-shop for all things yummy! The app we're building for So Vegan encapsulates the fun, the fresh brand they have built up while bringing through a simple, clean approach to searching for and gaining access to quality vegan recipes.
The Solution
Built-in Flutter for the easy management of codebases across android and iOS, the app has the ability to host an extensive array of content, including videos, images and audio. It also features a sophisticated filtering system that allows users to search by ingredient, recipe length and cooking time, relevant ingredients, and various other tags. Adding to the ease of use by both So Vegan fans and novices to the brand.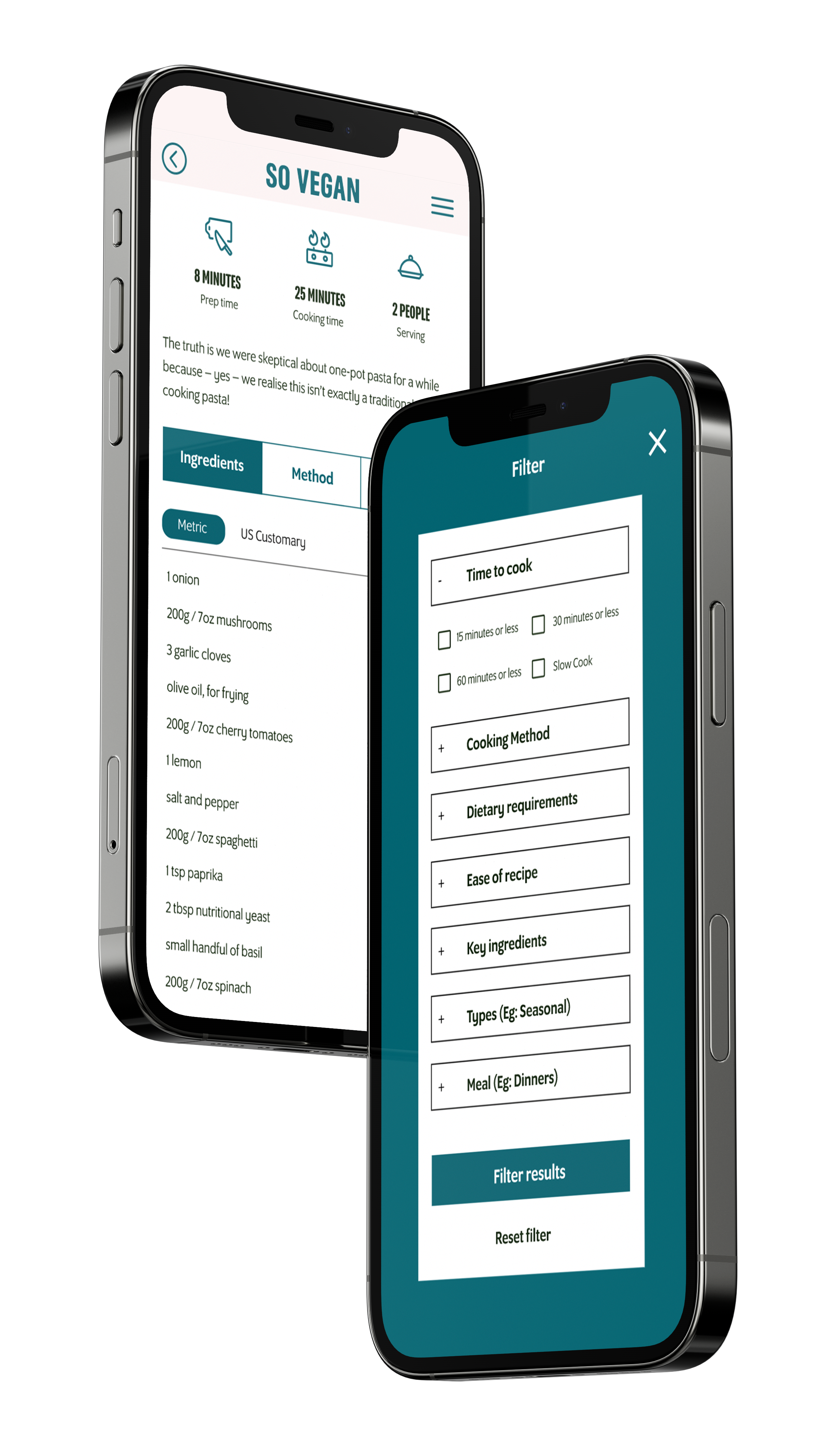 So Vegan Features
Subscription service, integrated with Apple and Google Play payments
Extensive ingredient and recipe filtering
Crisp UX
Easy management via the web-based CMS
Video, Audio and Image hosting
Recipe Shopping Lists
Save recipes to a custom 'Favourites' list
We'd love to chat about your project!
We're here to help. If you've got an idea or a direct need you would like help addressing, we're all ears!